Revolutions Imaginarium Collective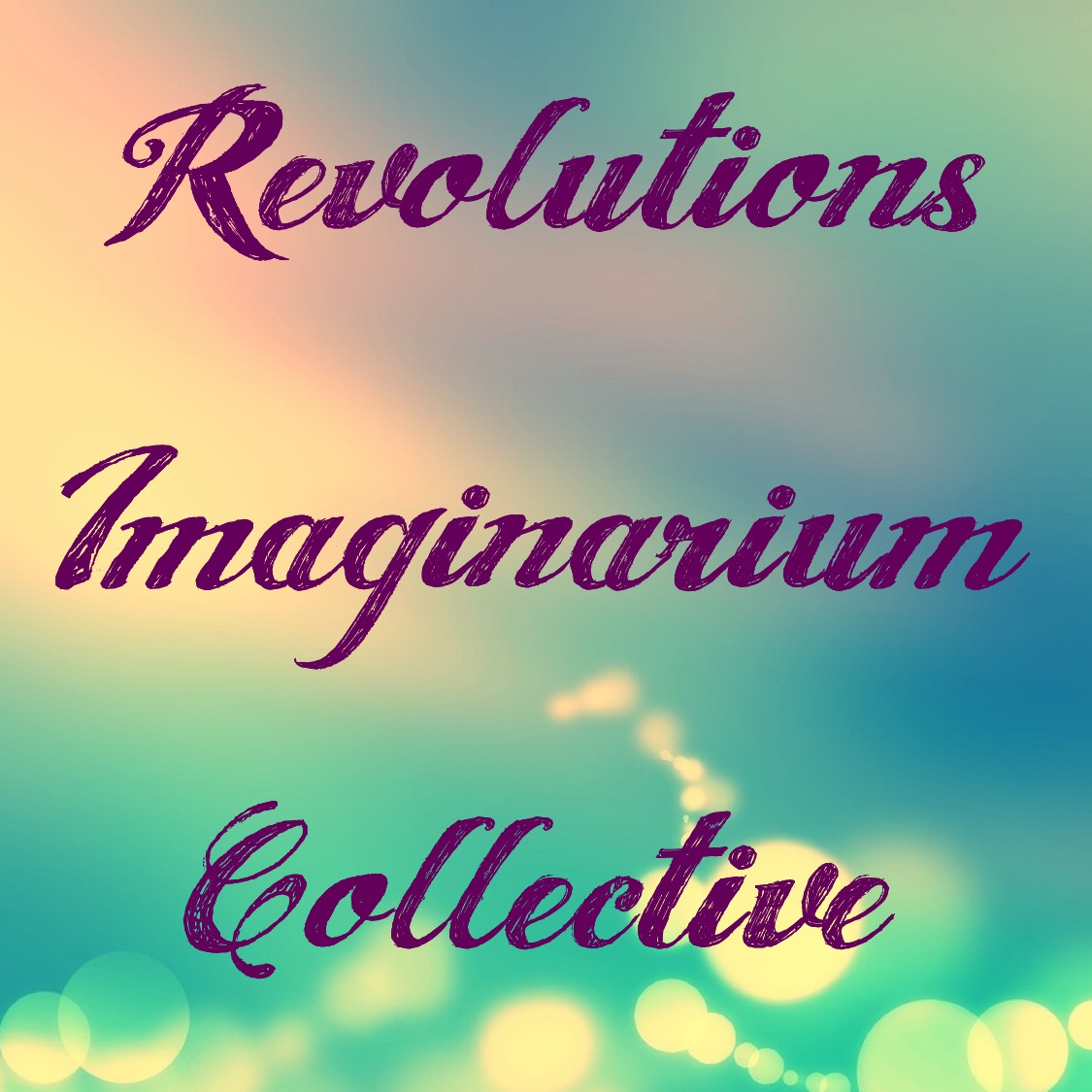 The Revolutions Imaginarium Collective is list of people who have been an intrinsic part of my healing journey and who have given me permission to share their gifts with you all in the event that you feel called to go deeper on a variety of healing modalities that I touch upon in this course. I want to send you to those I most trust and honor. 
Lara Brothers - Reiki Healer, Mindfulness Meditation Guide, Death Doula - [email protected]
Lara offers beautifully connective distance reiki healing sessions as well as an occasional mindfulness meditation course or workshop. Her grounding, calm, thoughtful energy is the perfect medicine to support chakra energy work and meditation support. She also just completed a certification in end of life support and can offer insights into grounding from that lens as well.
Sarah Hayes Coomer - Mayo Clinic Certified Wellness Coach, a National Strength and Conditioning Association Certified Personal Trainer, and the author of three books - https://www.sarahhayscoomer.com/
Sarah led a Women in Writing retreat that I attended in Fall of 2019 that was essential in reactivating my creativity in writing that had gotten lost a bit in the business of the day to day running of a school. I read her book, Physical Disobedience, and it was the first time I had ever read a book from the perpective of wellness being more than just eating "healthy". Her
Courtney YellowWolf Graham - Natural Health Practitioner & Mental, Emotional and Spiritual Therapist - https://www.courtneygrahamhealth.com/
Courtney served as the first therapist I ever had with whom I could actually mark the activation of my healing. I share my story of our work together here. Her services include mental, emotional and spiritual guidance, basic body reflex evaluation, marriage and relationship therapy, sound healing, energy healing, spirit communication, property clearing, and intuitive healing. Helping you find your purpose and answers you have been seeking. This encompasses any emotional areas, relationship areas, self-image, addictions or habits, recovering from any kind of abuse or trauma, walking through and recovering from grief, physical illness, anxiety, depression, obsessive compulsive disorder, inner conflicts, recovery and healing from intergenerational trauma and colonialism trauma, and more. This includes your pet as well, as animals feel emotions. There are many transformative outcomes of your session. The core of her work is to walk you through addressing root causes contributing to any lack of balance in your life and to heal rather than treat a symptom.
Cherie Hirsch - Higher Self Guide - [email protected]
Cherie offers brief connective conversations with your higher self. They are always insightful and deeply inspiring. She connects with the client first and then connects with the Higher Self separately. She then sends a recording or a written documentation of the interaction. I am very much connected already with my higher self through years of work and through recently understanding that my human design inner authority is my higher self projected voice. Even I deeply resonated with Cherie's interaction and the guidance my higher self offered her to pass to me and it was also a delightful experience in general to receive the messages and integrate them into a deeper self understanding.
Fiona Leckenby - Somatic Practitioner - Fionaleckenby.com 
Fiona helps people connect to their body's power and wisdom, specifically specializing in working with trauma. Earlier in the spring, Fiona introduced me to the world of somatics, of which I had only heard about through authors who center it in healing social justice circles. I can't express how our time together in the weeks leading up to and through the beginning of pandemic supported my own inner child trauma healing around trust that I have continued throughout the summer and that contributed to many parts this course's creation. You can book a free introductory session with Fiona through her website.
Karen Renée Robb -  Sound & Reiki Clinician, Reiki Master Teacher, Circle Facilitator, Inspirational Speaker and Universal Life Minister - www.FrameDrumWisdom.com and www.ReSoundingWholeness.com
Meeting Karen Renée was a gateway synchronicity that ushered me into the realm of liberation and healing that I have been on in earnest since 2017. She is a vocal and visual artist with over 30 years of vocal performance experience. Her passion for live sound, creativity and compassion has led her to assist others in reclaiming their voice, innate rhythm and creative expression through the use of the frame drum. A mid-wife for the souls expression, she brings her whole self into the experiences she facilitates. Helping to awaken and support others in meaningful, memorable ways, she makes the Healing Arts accessible and a vital part of personal growth and spiritual development. 
Karen Renée founded Frame Drum Wisdom in 2008 and is dedicated to bringing the power of voice, sound vibration, music, and creative expression for well-being and healing back into the hands of individuals, their family, community and organizations they serve. Through the techniques of frame drum singing/ sounding, sound vibration massage and interactive sound circles, she offers a profound, holistic, natural way to reduce stress and raise your energy on many levels.
Sandy Coomer - Poet, Artist, Founder and Caretaker of Rockvale Writers Colony - https://rockvalewriterscolony.org/
Sandy Coomer is a poet, artist, and endurance athlete. Sandy has been a writer-in-residence four times at three different facilities and dreamed of starting a writers' colony in middle Tennessee. In March 2018, that dream became reality when Sandy and her husband, Tim, purchased 65 acres of land in College Grove, TN. The property had once been a bed and breakfast, making it a perfect candidate for a writers' colony. Since then, Sandy and Tim have worked to build and shape the property into Rockvale Writers' Colony.
I began following her journey of restoring and opening the colony in the Spring of 2018 as I was simultaneously preparing and opening Nashville Sudbury School and dedicating myself to being a writer and to the practice of self healing for liberation. I decided that I would either attend a retreat or do a writer's residency at the colony in 2019. In September of 2019, I had the pleasure of joining a group of women writers for a retreat hosted by Sandy and facilitated by Sarah Hays Coomer that solidified my commitment to owning that I am in fact a writer and I damn good one at that. Simply owning that truth was tremendous expansion for me. I have become involved in supporting the colony and Sandy as much as I can since that retreat and am doing a week long residence there in November to work on my book.
This land and building is medicinal and healing in such a powerful way. I recommend slipping away for a few days of creative liberation if you can. It is truly a creative retreat and not only for writers but for creative beings, which we ALL are at our core. Go explore who you are at this beautiful community in the heart of middle Tennessee. Covid has made it impossible to hold weekend retreats there but when they begin again, I highly recommend them and hope to hold one there myself someday! Always dreaming and Rockvale is a perfect space for doing just that!
Sonia Fernández LeBlanc - Storyteller. Writer. Liberation Guide. Knowledge Bearer. Community Builder. Systems Disruptor/Re-Creator - https://revolutions.me/offerings/
Y'all know me! My latest offerings are at the link above. I am doing more community building over at Patreon. And make sure to Subscribe to my podcast, Revolutions: All Definitions Apply here!
The Retrievalists Facebook group is always available and welcome! Connect in community with others who have chosen to take this journey.
And remember there are no coincidences. You are here for a reason. Drop into your deep knowing and listen for the signs that lead you along your personal path to your deepest truth. May your journey be a light that you realize is inside you and has been your guide all along.
Cheers y'all!
Sonia